From the company's early beginnings, management has aimed to satisfy the customer and has always paid close attention to any indications coming from the market and from direct customers in particular.
CHIARINI TORNERIE srl management can count on company strong points, such as flexibility, quick response and experience and staff training to guarantee not only corporate medium and long-term continuity, but also long-lasting collaboration with customers, employees and suppliers. We encourage continual improvement and place great emphasis on preventing defects and on reducing variations and losses in the supply chain. For this purpose, our company intends to operate in full compliance with the quality assurance system set by the technical standard UNI 9001:2008 and with the following guidelines:
faGFAG
To understand and fulfil our customers' openly expressed and implicit requisites, both present and future;
To identify the processes, and research and manage the indicators which enable the former to be monitored;
To conduct regular assessments to identify areas of improvement to our Quality Assurance System;
To acknowledge the skills and spirit of collaboration of our employees and encourage their involvement;
To promote the awareness of all levels of employees of the importance of their own activities and how they contribute to achieving the objectives for quality;
To prevent the occurrence of non-conformities and thus decrease the costs arising from poor quality;
To build relationships of collaboration with qualified suppliers and involve them in the purchasing process, in order to make it more effective and more efficient.
To make decisions based on definite facts analysed using appropriate methods.
To promote and develop continual attention to safety and to the environment within the company.
The criteria of the above policy were drawn up by the management, with the approval of the CEO.
Our employees have been made aware of this policy to ensure each person applies the objectives contained therein whilst carrying out their tasks and competencies. Management also undertakes to re-examine the policy during its regular review and definition of its strategic plan, to verify its suitability and to support it with opportune resources and tools.
N° 2 FAMAR PRONTO 8 Ø 400 TURNING CENTRES N° 1 MONFORTS RNC4Ø 300 x 600 mm CNC LATHE (hydrostatic drive)
N° 1 MONFORTS RNC400AØ 300 x 600 mm CNC LATHE (hydrostatic drive)
N° 1 MONFORTS RNC500AØ 430 x 1000 mm CNC LATHE (hydrostatic drive)
N° 1 DAEWOO PUMA 8SØ 270 x 360 mm CNC LATHE
N° 2 DAEWOO PUMA 350AØ max 550 - Ø 480 x 1050 CNC LATHE on trolley
N° 1 UTITA T300Ø max 550 x 200 - Ø 350 x 1450 CNC LATHE on trolley
N° 1 VEGAØ max 600 x 150 - Ø 270 x 700 CNC LATHE on trolley
N° 1 DAEWOO MYNX NM410 MACHINING CENTRE with traverses - 410 x 700 x 550 N° 1 FENDO 250 BAND SAW
N° 1 ADIGE 100 AUTOMATIC ROTARY CUTTING MACHINE N° 2 RMU P1 MICRODOT MARKING MACHINE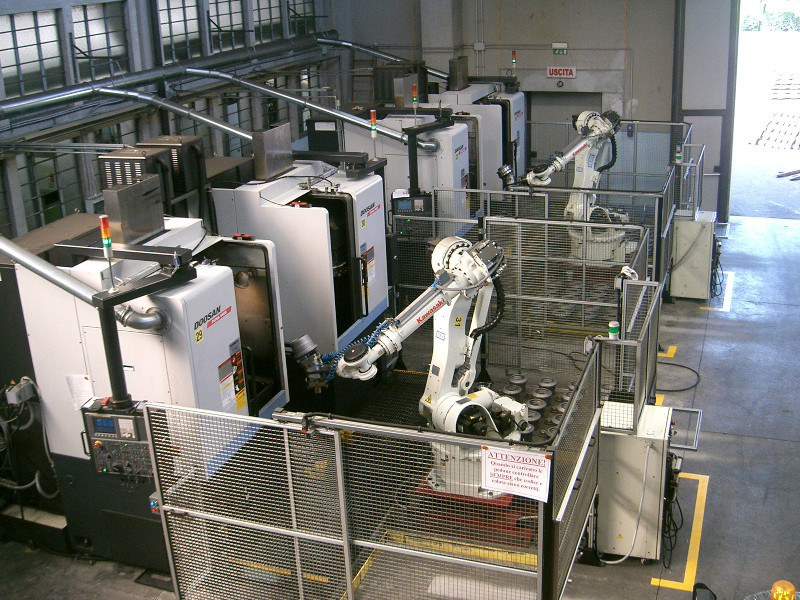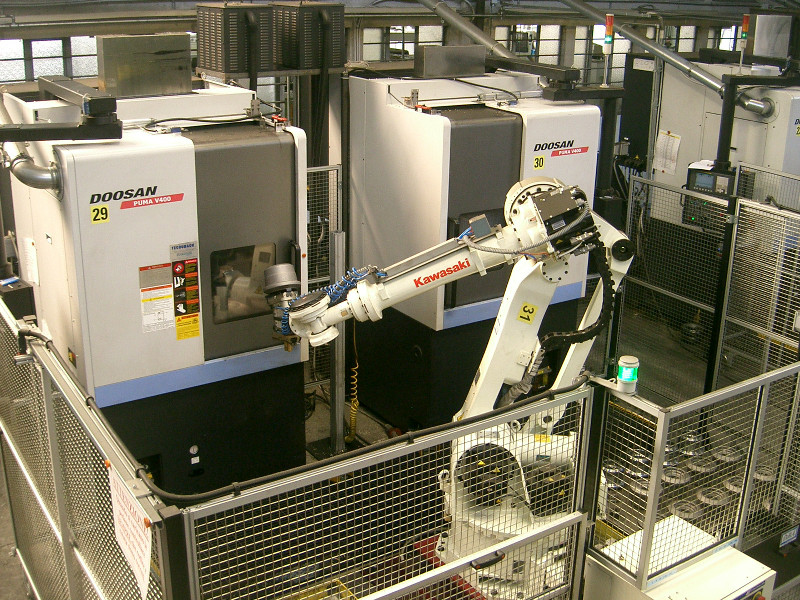 N° 1 TRIMOS HORIZON HORIZONTAL MEASURING BENCH range 0 - 720 mm
N° 1 MITUTOYO PH 3515 PROFILE PROJECTOR
N° 1 MITUTOYO SJ 201 SURFACE ROUGHNESS TESTER
N° 1 MAHR DIGIMAR CX1 600 mm HEIGHT GAUGE
N° 1 SYLVAC 300 mm HEIGHT GAUGE
N° 1 DIABASE SURFACE PLATE 1200 x 800 mm ---
N° 1 DIABASE SURFACE PLATE 600 x 480 mm ---
N° 1 BORLETTI SERIES OF CERTIFIED GAUGE BLOCKS grade 0
N° 2 SERIES OF GAUGE BLOCKS grade 2 (workshop) ---
N° 1 SYLVAC/BOWERS DIGITAL ELECTRONIC MICROMETER for Ø 20 to Ø 200 bores.
N° 1 TESA OUTSIDE ELECTRONIC MICROMETER with measuring range from Ø 0 to Ø 100
N° 2 MITUTOYO / SYLVAC DIGITAL CALIPERS 0 ÷ 500 and 0 ÷ 600
Various micrometers with graduation 0.01 mm and analog micrometers, gauge blocks, bore gauges and other callipers and buffers.